» Components » Bells » Color Gold » 22872
The product is currently unavailable!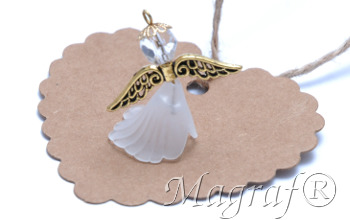 Anioł, ozdoba świąteczna, zawieszka. Idealny na prezent dla bliskich, podziękowanie dla gości, jako ozdoba na choinkę lub dekorację stołu, a także jako zawieszka do świątecznej biżuterii. Wysokość około 35 mm, szerokość 30 mm.
Product: 22872
Category: Gift Ideas, Bells
Original name: Gift Ideas, Bells
Color: White, Gold
Effect: Matt
Length: 35.0 mm

Go to previous page »


Components do not cause allergy, nickel free.