» Components » Ornamental Links » 22459
The product is currently unavailable!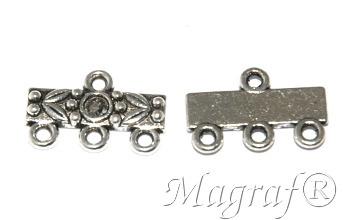 Decorative metal connector, Tibetan style splitter, in antique silver color. Great for decorating necklaces, bracelets, earrings, lamps and candlesticks. DIY. Size: about 11mm long, 17mm wide, 2mm thick.
Product: 22459
Category: Ornamental Links, Cord Ends
Original name: Ornamental Links, Cord Ends
Color: Silver

Go to previous page »


Components do not cause allergy, nickel free.