» Components » Ornamental Links » 5 » 06093
The product is currently unavailable!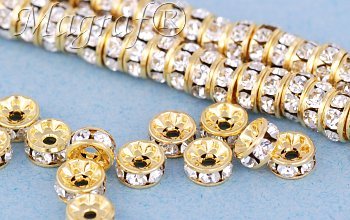 Brass Rhinestone Spacer Beads, Grade A, Straight Flange, Golden Metal Color, Rondelle, Crystal, Ornamental links witch cubic zirconias. The length is 3mm and the width is 6mm.
Product: 06093
Category: Ornamental Links
Original name: Ornamental Links
Color: Gold
Length: 6.0 mm

Go to previous page »


Components do not cause allergy, nickel free.