» Components » Ornamental Links » Color Gold » 22437
The product is currently unavailable!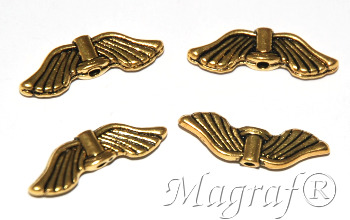 Wing. Metal pendant in Tibetan style, winged, Antique Golden. An unusual addition to jewelry, earrings, key bracelets, symbolizing care, protection, spirituality. Also used for Christmas decorations, angels, table decoration, etc. Dimensions: length 21 mm, width 6.5 mm, thickness 2.5 mm.
Product: 22437
Category: Ornamental Links, Other components
Original name: Ornamental Links, Other components
Color: Gold

Go to previous page »


Components do not cause allergy, nickel free.