» Jewellery » Strass Jewellery » Strass Bracelets » 11981
The product is currently unavailable!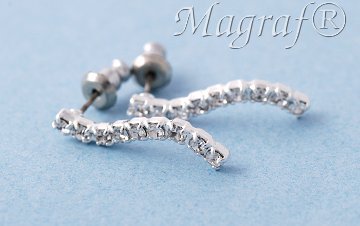 The unique and elegant earrings Jablonex with cubic zirconia on silver chain about diameter 2,5 mm. They are hung from silver plated, allergy free earhooks. Length of earrings 2,4 cm.
Product: 11981
Category: Strass Earrings
Original name: Strass Earrings
Color: Silver

Go to previous page »


Jewellery does not cause allergy, nickel free.